Introducing the FreeMax GEMM Disposable Tanks in Pakistan. The FreeMaX GEMM Disposable Tank is a food-grade PCTG plastic disposable tank. Featuring a non-removable sub-ohm mesh coil, organic tea fiber cotton wicking medium. Offered in a plethora of disposable tank and coil options. Featuring a plastic tank construction, the GEMM Disposable tank is top refilled via silicone stoppered fill port and can hold up to 4-5mL of today's most popular eJuice. In addition, the wicking medium is composed of 90% tea fiber cotton and 10% organic cotton to create a blend that promotes efficient wicking. Imparting little-to-no discernible taste. The GEMM Disposable Tanks are offered in two capacities of 4 and 5mL, with a wide range of single, dual, triple, and quad meshed coil options that is sure to satisfying new and seasoned vapers. Comes in a pack of two (2).
So, what are you waiting for? Get your FreeMax Disposable Tanks and enjoy refreshing flavors. Order online from De Vapours Area, or visit our vape shop in Karachi for more deals and discounts. Checkout other disposable tanks here.
Also, checkout the product's info graphics for the better understanding of the products.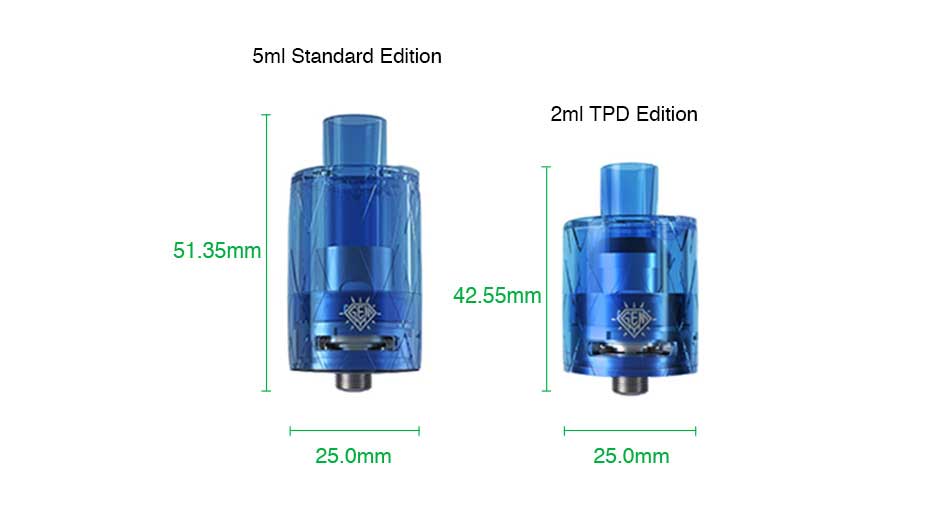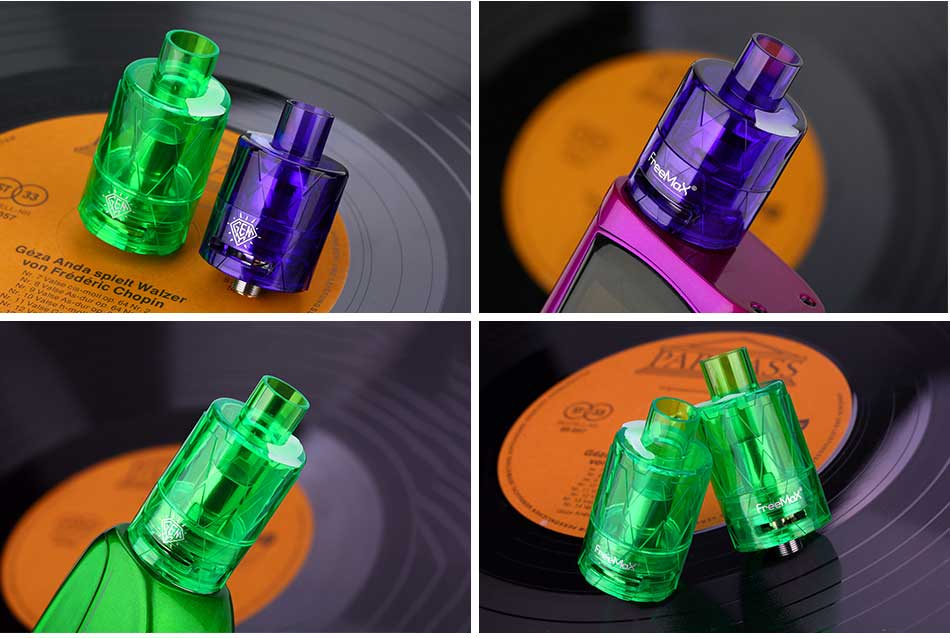 FreeMaX GEMM Disposable Tank Features:
25mm Diameter
5mL Capacity
4mL Capacity
Food-Grade PCTG Plastic Construction
Top Fill System – Silicone Stoppered
FreeMaX GEMM Integrated Coil Series
0.15ohm G1 Mesh Coil – rated 40-80W
0.12ohm G1 SS Single Coil – rated for 400°-550°F
0.2ohm G2 Double Mesh Coil – rated 40-80W
0.5ohm G2 Double Mesh Coil – rated 20-30W
0.15ohm G3 Triple Mesh Coil – rated 50-90W
0.15ohm G4 Quad Mesh Coil – rated 40-80W
Dual Slotted Bottom Airflow Control Ring
Organic Tea Fiber Cotton Wicking Medium
510 Connection
Available in Clear, Blue and Silver
Comes in a pack of two (2).