Check out an outstanding starter kit Geek Vape Aegis L200 ( legend 2 ) offering an IP68 rating, 5-200W output. Also, featuring a smaller and lighter body. The Geek Vape Aegis L200 leaps with pride and honor. Utilizing the 2nd generation of Geek Vape tri-proof technology, Aegis Legend 2 mod goes to another high level.
In addition, there is the new "A-Lock" design to protect you from over-burnt coil or overheating by accidental misfires within the pocket. The 1.08-inch full-screen display will bring you a new and convenient vaping experience.
In order to make the charging easier, the charging port is designed with a flipping cover, you can open the charging cover easily with one hand and no need to worry about water resistance.
The Geek Vape Sub-Ohm tank has a 5.5ml capacity and features a leak-proof top airflow system and adjustable airflow. It is compatible with Geek-Vape Z Series Coil.
The Aegis L200 Kit is perfect for beginner or advanced vapers.
AEGIS L200 Graphics Info:
Check out graphics info for better acknowledgment: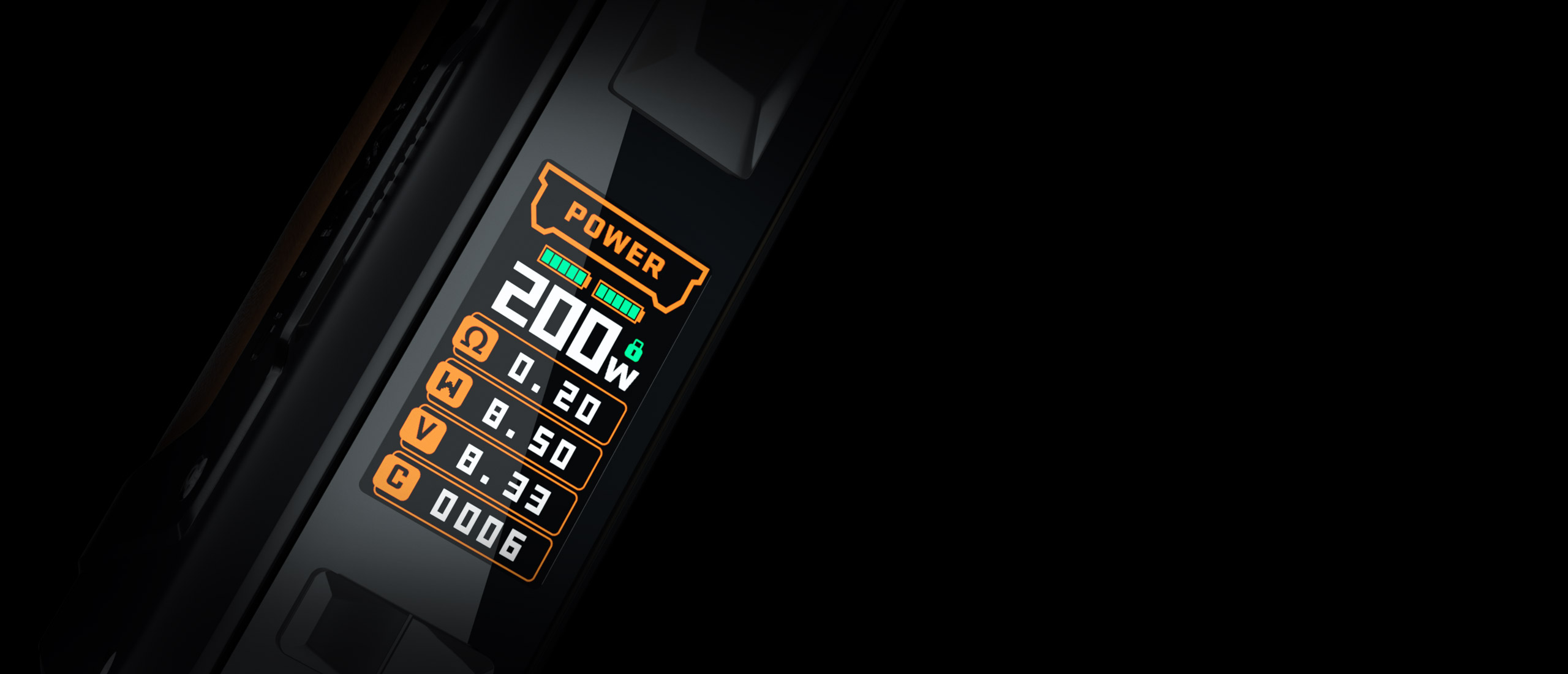 The 1.08-inch full screen makes out the vape experience with a new interaction. Excel in every step
from on to off.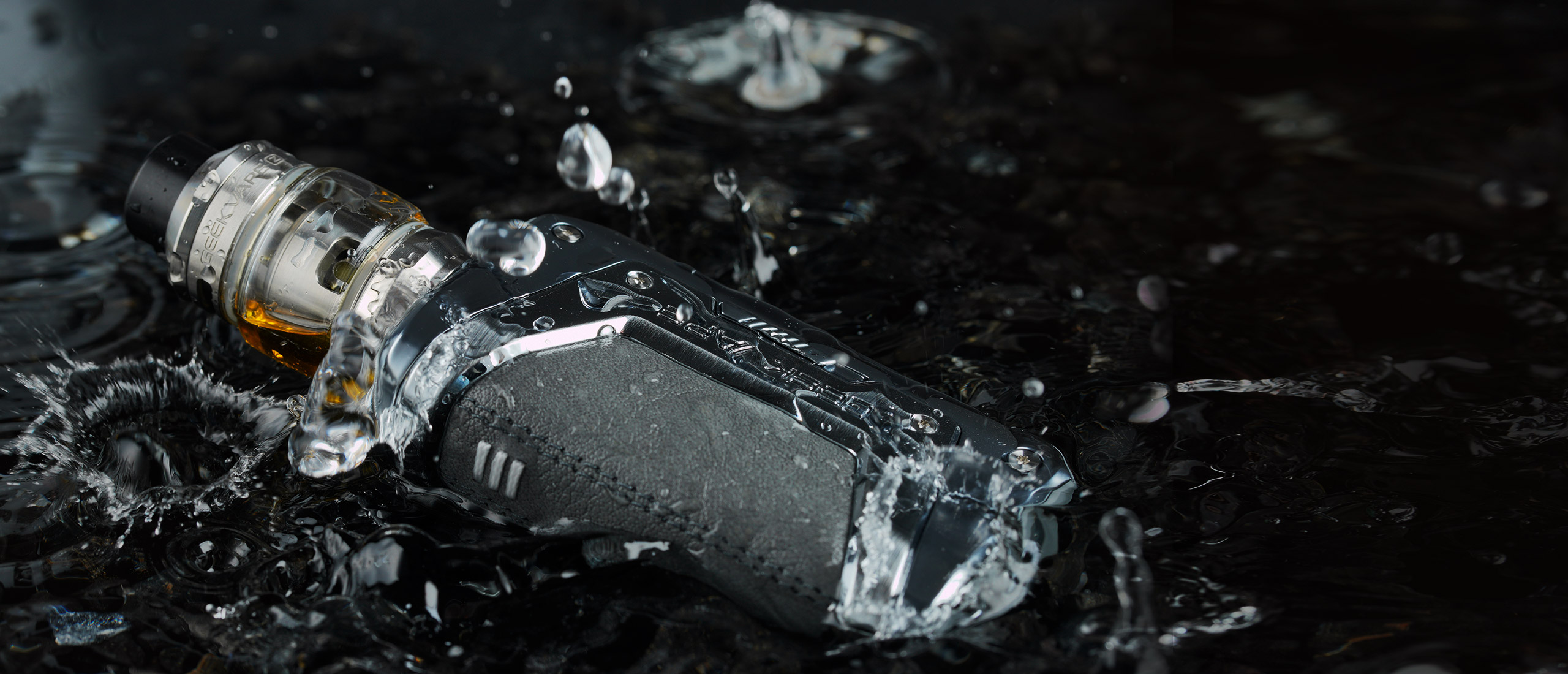 The 2nd generation of Geekvape Tri-proof Technology makes the mod goes to another high level, From IP67 to IP68 rating water-resistance and dust resistance.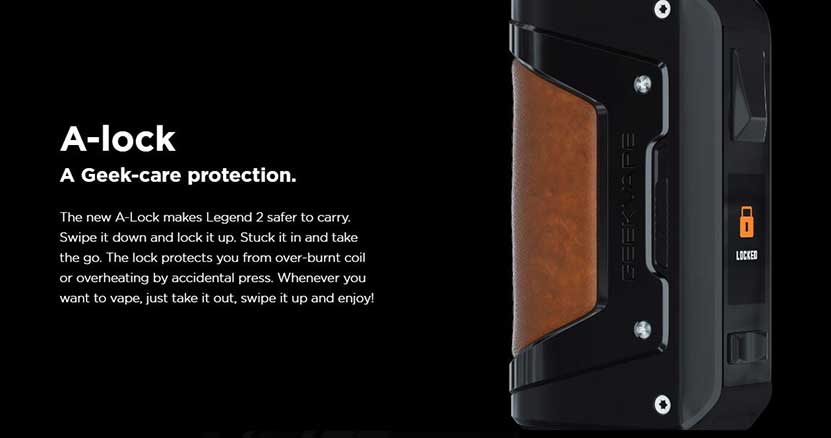 GEEK VAPE L200 AEGIS LEGEND 2 200W STARTER KIT FEATURES:
 The 2nd generation of Geek vape tri-proof technology
 From IP67 to IP68 rating water resistance and dust-resistance
 External dual 18650 batteries with 200W power output
 Accidental press protection
 1.08-inch full-screen display
 Smaller & lighter, compact and comfortable
 Wide working temperature range
 The new A-Lock makes Legend 2 safer to carry
 Charging port with flipping cover for easier charging
 Paired with Geek vape Z Sub Ohm 2021 Tank
 The leak-proof top airflow system
 Compatible with Geek vape Z Series Coil
 Adjustable airflow, larger air slots
Includes:

Geek Vape AEGIS L200 Mod

Geek Vape Z 2021 Tank

0.2ohm Z Coil – rated for 70-80W

0.25ohm Z Coil – rated for 45-57W

Coil Tool

Spare Parts Pack


5.5mL

 Replacement Glass

User Manual


USB Cable